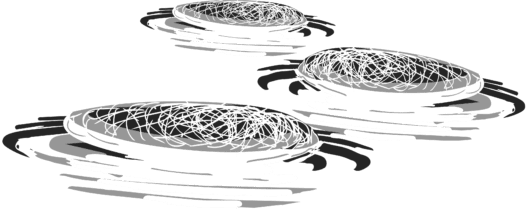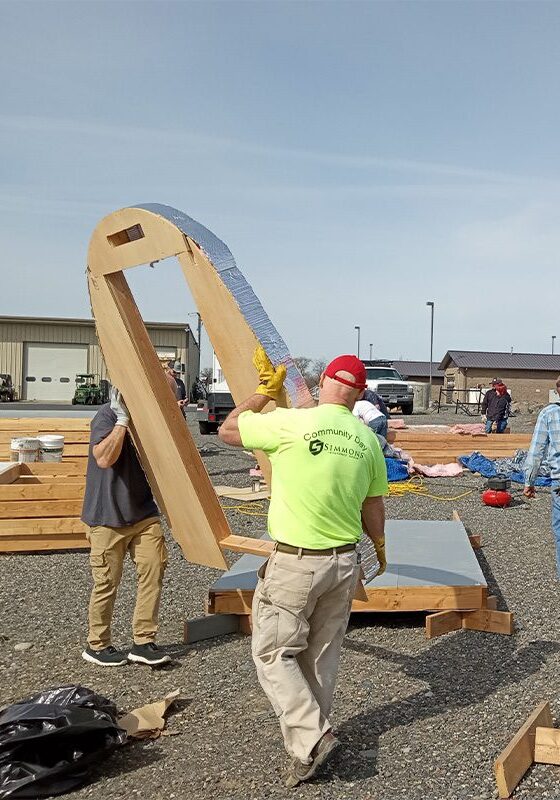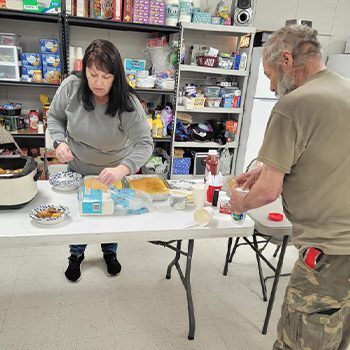 Our Vision
Join us in providing individuals in need with security & stability.
Stepping Stones Alliance's vision is to establish a community where everyone has access to a secure shelter and essential supports, fostering stability and self-reliance. Committed to this vision, our mission is to provide a comprehensive pathway, encompassing immediate shelter, necessary resources, and transitional housing.
A special thank you to all our partners.
We extend our sincere gratitude to our dedicated partners, whose continuous support and commitment have enabled us to fulfill our vision. Through their generous contributions, we are actively creating a community where every individual has access to critical services and the opportunity to thrive.
Making a Difference
We are committed to making a profound and far-reaching impact on our community.
Through our collective efforts, we have made a significant impact, providing shelter to individuals, serving hot meals daily, and assisting in securing permanent housing. With your continued support, we can amplify our impact and positively transform the lives of even more individuals in need.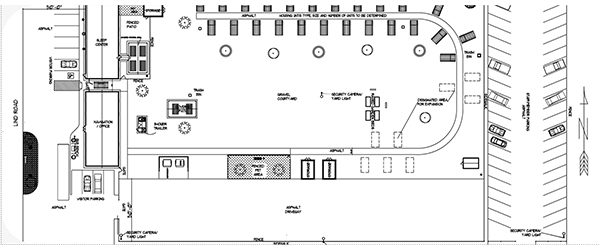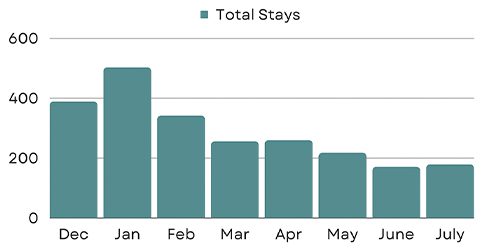 Well over 1,000 volunteer hours have been documented on constructing the initial 21 Individual Shelter Units.
21
Individual Shelter Units
Thank you to the Church of Jesus Christ of Latter-Day Saints for funding and support from AWS, Marlette, Tillamook and countless individuals.
Sleep Center is offering a much-needed service in the region. Over 2,300 night stays have occurred from December to July.
Connect with us on Facebook.
Stay updated with the latest developments and events by connecting with us on Facebook. By following our page, you'll have the opportunity to learn more about our initiatives, hear inspiring stories, and find out how you can get involved and make a difference.
'Worth it Wednesday' A series of posts from us that highlight our supporters and those that help us from the little to the big. We think it is 'worth it' to publicly share our gratitude! Tillamook County Creamery Association 'Vale la pena el miércoles' Una serie de publicaciones nuestras que destacan a nuestros seguidores y aquellos que nos ayudan desde los pequeños hasta los grandes. ¡Creemos que 'vale la pena' compartir públicamente nuestra gratitud! #WorthItWednesday
'Worth it Wednesday' A series of posts from us that highlight our supporters and those that help us from the little to the big. We think it is 'worth it' to publicly share our gratitude! Hermiston School District 8R 'Vale la pena el miércoles' Una serie de publicaciones nuestras que destacan a nuestros seguidores y aquellos que nos ayudan desde los pequeños hasta los grandes. ¡Creemos que 'vale la pena' compartir públicamente nuestra gratitud! #WorthItWednesday