Michael LeCompte, Digital Content Producer Nov 28, 2022
UMATILLA, Ore.-
Umatilla County, in partnership with Stepping Stone Alliance, is breaking ground on Project PATH (Practical Assistance through Transitional Housing), in Hermiston on Tuesday, November, 29, at 12 p.m.
According to a Umatilla press release, the funds for Project Path were secured in the Spring of 2022 when the Oregon Legislature passed House Bill 4123. That bill established locally-led, regional housing coordination through 8 pilot-programs across the state.
Each program received $1 million in funding to strengthen their cities homeless response.
Umatilla County received funds and partnered with Hermiston, Stanfield, Echo, and Umatilla to make project PATH a reality.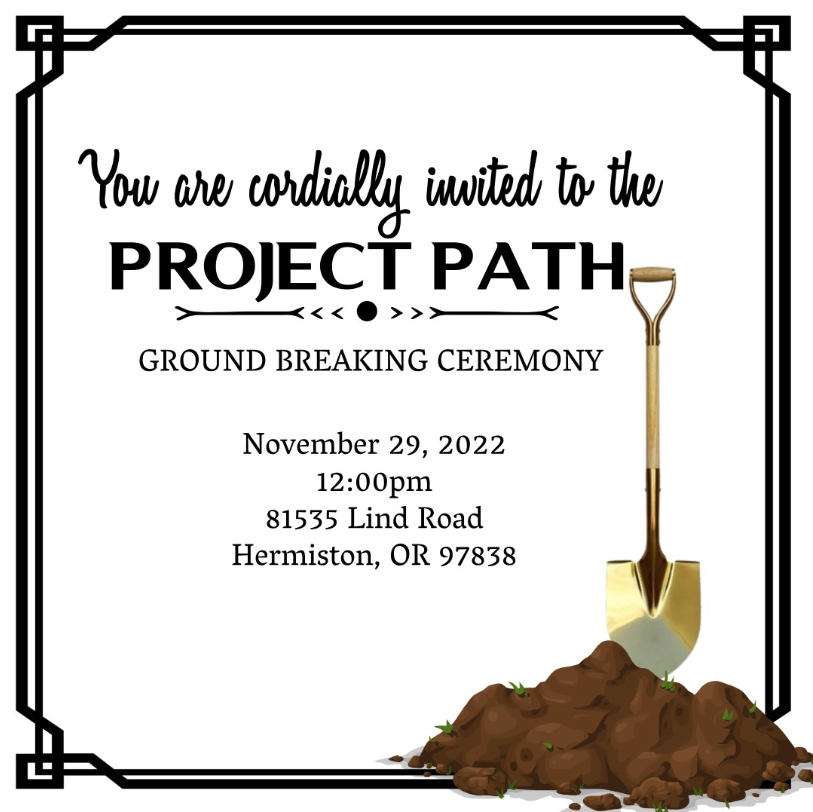 "Providing the very basic foundation of a safe place to rest will certainly play a vital role in helping our community members reach their desire of permanent housing and a more stable and sustainable livelihood," said Dave Stockdale, Umatilla City Manager.
Project PATH will provide a safe space for overnight or extended stays with onsite support services available. Transit service will also be provided for those looking for work.
The small, individual housing units at Project PATH will give the homeless population a safe space while they work towards permanent housing.
"We are all looking forward to providing these basic needs to our residents of western Umatilla County," Stockdale said.